"I forgot my pants!" 7 things NOT to do at a job interview + #1 must-do tip to get the job.
Over the years, I must have been in hundreds of interview situations both as a candidate and as an employer. Here are my top 7 "real-life examples" of what NOT to do in an interview – and #1 must-do tip to get the job.
1. Slump back in the chair and keep looking at your watch.
Problem: The candidate looked like they didn't want to be there.
Solution: The interview sped up to the rejection-stage, so they didn't have to be.
2. If asked, "why do you want this job?" try to avoid saying, "It's close to my house."
Problem: The candidate did not appear committed to (or even interested in) the role.
Solution: Help them get back to their house asap – at least it was close!
Problem: Instant question marks around whether the person could be line-managed or work in a team.
Solution: Let them fly solo – out the door.
4. Turn up to a formal setting wearing a 'not-so-long' top – without trousers!
Problem: Candidate doesn't seem to understand work-based behaviours.
Solution: Reject and give feedback on matching attire to the type of company / role.
5. Asked if you'd accept the job, avoid saying, "Yes, if I don't get the other job I applied for."
Problem: Openly stating that this job is a "runner up prize" doesn't convey passion for this company.
Solution: Don't offer the candidate the job, so they are not having to choose.
6. Try to negotiate the job into something it's not even remotely advertised as being.
Problem: Unreasonable negotiations just conveys the role is the "wrong fit" for you.
Solution: The company disregards you as a serious candidate and finds the "right fit".
7. Say you hate doing something that's a key element of the job:
"No, I don't like kids!" said the candidate – applying to work in a school!?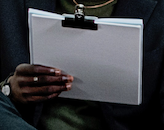 So, these are some things to avoid if you don't want to be rejected before you hit question 3.
But what is the #1 important thing you should do at a job interview?
The #1 must-do tip to get the job.
Convince the company that you have the skills and desire to work there…
RESEARCH ahead of time – know what the company ethos is, what it strives to achieve and how you can contribute to their vision.
Then in a friendly and professional manner, sell yourself by just being YOU.
Follow Mapleleaf Vision for career coaching tips, inspiration and stories about work and life.
Like what you have read? Feel free to share my page on social media.
#LiveDaringDreams