5 ways to be unstoppable in finding success in 2023
Forget New Year's Eve resolutions. They are normally broken or forgotten about by the start of February. Think of how many unused gym membership cards never see inside a locker! It's all well and nice to have good intentions – but intentions alone are not going to bring success.
Stop overthinking – know and take action.
"The way to get started is to quit talking and begin doing." – Walt Disney
Very wise words from a man who started out his global empire from a garage. If you do not start to take action, nothing will ever get done and you will only be guaranteed one thing – lack of success! You plan does not need to be perfect, just doable. When we tune into our own self-belief, we can instinctively feel what the right decisions should be. So, stop overthinking and get on with what you want to achieve.
Maintain consistency, then monitor.
"Success doesn't come from what you do occasionally It comes from what you do consistently." – Marie Forleo
If you are constantly making changes or taking an ad hoc approach, it will be impossible to monitor what is working and what needs reviewing. Maintaining consistency is a vital key to success – not only that, it enables you to identify accurately what works and what needs revision BUT, only make one change to variables at any given time. Maintain consistency again and then monitor for impact.
Surround yourself with people who remind you of the future, not dragging up the past.
"The secret of change is to focus all of your energy not on fighting the old, but on building the new." – Socrates
It is hard to progress forwards towards success if you are with people who remind you constantly of your past. It is how people get stuck in "expected" roles (the shy kid, the odd kid, etc) unable to break free. No one has to be stuck in the past but it is easier to move on with the future you are creating when you are with people who give you the space to have a fresh start.
Be accountable for your wins and your screw ups.
"Each life is made up of mistakes and learning, waiting and growing, practising patience and being persistent." – Billy Graham
Taking ownership requires the cold hard truth. There is no blame for accepting errors with humility – it is all part of learning and therefore of value. But equally there is no deception or illusion either. Success comes from accountability as only then can you have complete freedom and control – not excuses.
"The difference between those who succeed and fail: not taking advantage of opportunities." – Eric Thomas
Fear of failure paralyses most people into never chasing their dreams. They just don't want to take the shot in case they miss. But you miss every shot you don't take. It is the surest way to a guaranteed fail! Those who are successful take every shot – and see their failures as a sign they are winning. They don't sit about waiting for the time it is convenience or when they feel "ready" – they get out there and just take the shot again and again until they land success. So, stop thinking about it – just do it.
Take the shot! Make 2023 the year of your success.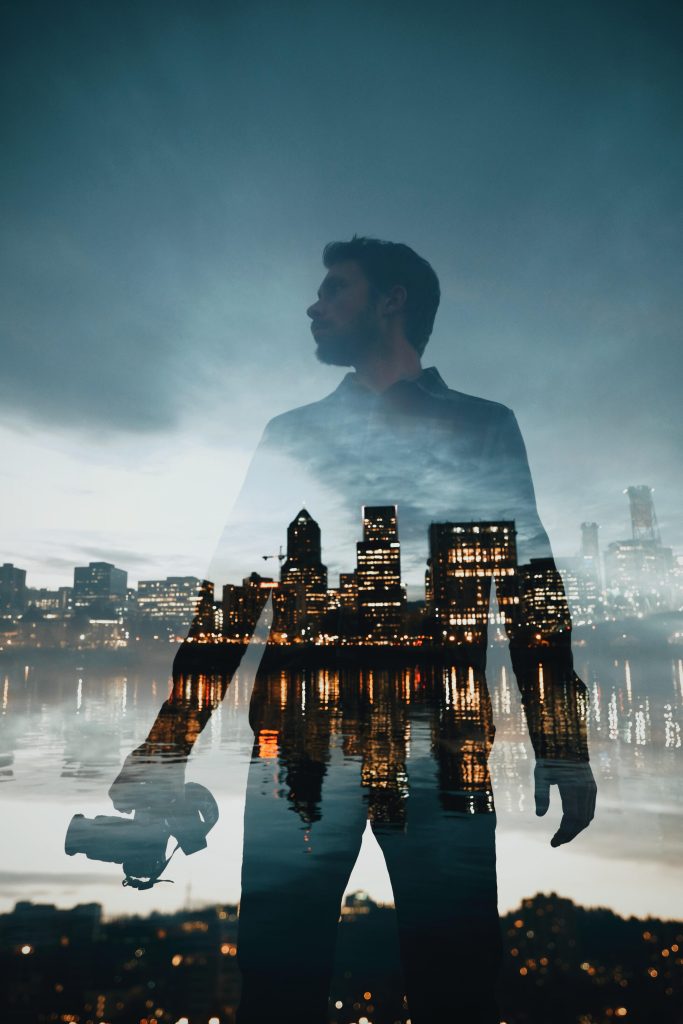 How to take your shot of success in 2023.
Mapleleaf Vision was founded to enable people to fearlessly Live Daring Dreams. It is rooted in the belief that we are only limited by what we think is possible and it's never too late to start the journey.
🍁"Clients move beyond the crossroads that has kept them trapped in a world that enclosed around them and leave feeling liberated. They know which path to take next that will make them truly happy. Freed from limiting beliefs that have held them back from chasing their dreams, they have a step-by-step structured approach on how to reach their goals. More importantly, they have all the tools and mindset to make their dream goals into a reality. Imagine a life without limits – that's what Mapleleaf Vision clients achieve."🍁
With a 100% client success rate from "stuck" to finding work they love, isn't it time you unlocked your true potential and took the shot?
"One day or day one. You decide." – Anonymous.
Book your free discovery call here.
#LiveDaringDreams